WINCHESTER AMMO 22LR 36gr COPPER PLATED HP 555/bx 10/cs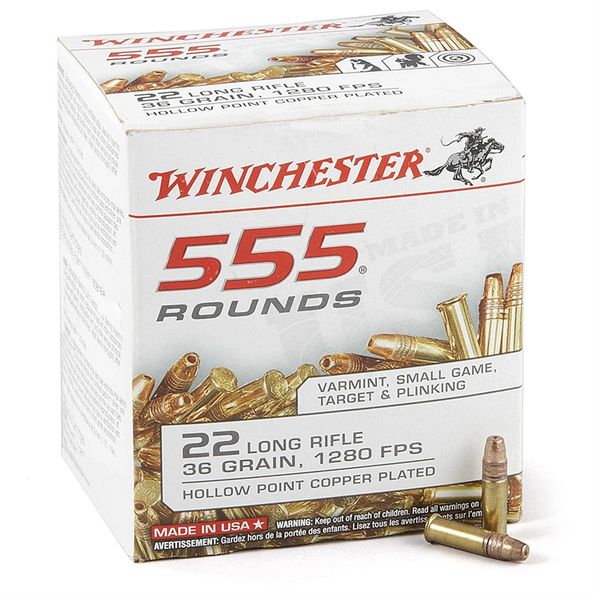 WINCHESTER AMMO 22LR 36gr COPPER PLATED HP 555/bx 10/cs
Winchester 555 22 LR 36 Grain Rimfire Ammo - The Winchester 555 ammunition is a convenient bulk pack at a value price.
Winchester bulk ammunition is perfect for the value minded shooter. Featuring Winchester's fastest 22 Long Rifle copper plated 36-grain lead hollow point bullet that achieves a muzzle velocity of 1280 fps. This highly accurate and consistent bullet is ideal for target shooting or for small game and varmints.
You must be 18 or older to purchase ammunition and other restricted items. For safety reasons, many of these items cannot be returned and may only be shipped via ground to the 48 contiguous states. If purchasing ammunition, ensure you use the correct caliber and/or gauge in your firearm. Many states and/or municipalities have certain restrictions in place which may prevent shipment/ordering of various items. Check your local laws and regulations before ordering.
Reviews