Whites Bullseye II Pinpointer Propointer Vib/Beep Mode Led Light 36 kHz 812-0002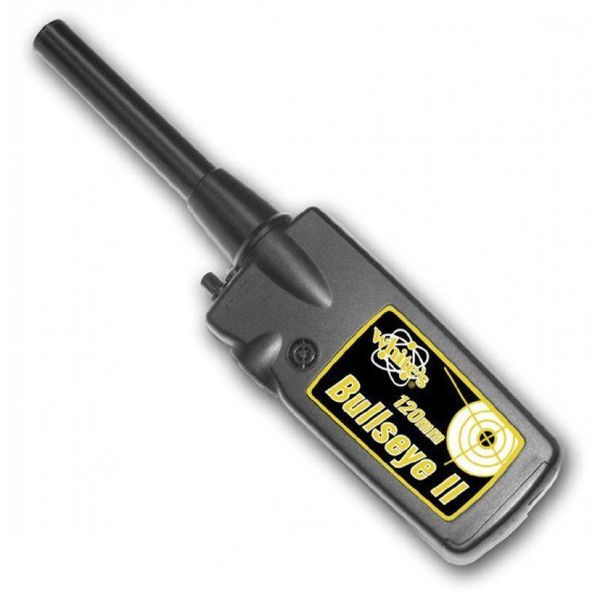 Whites Bullseye II Pinpointer Propointer Vib/Beep Mode Led Light 36 kHz 812-0002
When you've located a target and dug the hole, use the Bullseye II Pinpointer to precisely "pinpoint" the target. No tuning. Completely automatic. Works in either "vibration" or "beep" mode. Powerful LED light illuminates target areas when the button is pushed. Powered for up to 20 hours on a single 9-Volt battery.
36 kHz operating frequency, doesn't interfere with any other metal detector.
Free 9 Volt Battery included so you can start using right out of the box!!
Reviews