UTG PRO AR15 15" SuperSlim Free Float Handguard-FDE Cerakote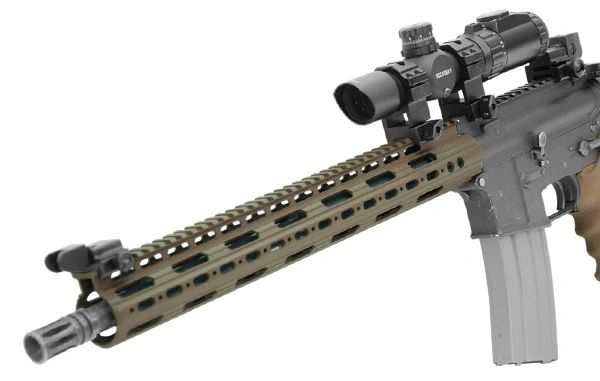 UTG PRO AR15 15" SuperSlim Free Float Handguard-FDE Cerakote
Detail Information:
•
Proudly Designed and Made in USA

•
15" Single Rail, Super Slim, Free-floating Handguard with Proprietary Attachment Design and Extremely Compact Profile

•
Super Lightweight with Rail at 12 Oclock Position Forms a Continuous Picatinny Top Section

•
Includes 3 User Detachable 2-slot Rail Sections for 3, 6, and 9 Oclock Positions

•
Integral Anti-rotation Tab for Rock-solid Locking

•
Accommodates Low-profile Gas Block

•
Ergonomic Slim Tubular Profile for Most Positive Handling

•
Flat Dark Earth Cerakote Applied In-House For Superior Style and Function

NOTE: This rail system is designed to fit with standard AR15 gas tubes. The compatibility with any special piston system is not guaranteed. Also, the rail system works with standard AR15 upper receivers. It may not be compatible with any re-designed, oversized upper receiver.
Reviews