Spypoint Link-Micro Solar LTE Cellular Low Glow Trail Camera 10MP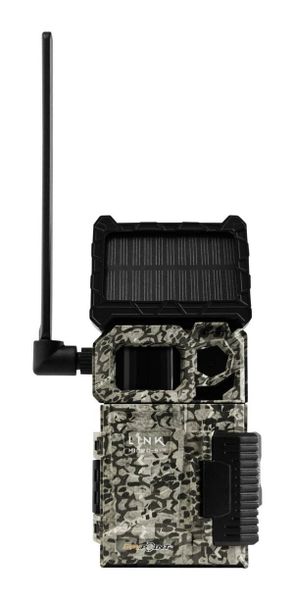 Spypoint Link-Micro Solar LTE Cellular Low Glow Trail Camera 10MP
The Spypoint LINK-MICRO-S-LTE provides big time performance in a small package. The Link Micro Solar marries Spypoint's patent-pending integrated solar panel with the included rechargeable lithium battery pack to deliver the most efficient power solution technology to the already spacesaving LINK-MICRO design.
The LINK-MICRO from SPYPOINT is the easiest-to-use, most affordable, and smallest cellular trail camera available on the market. If you're one of the millions of hunters who thought that cellular-capable trail cameras were too expensive for you, SPYPOINT has changed the game, and this camera is for you.
A simple, three-step process activates the LINK-MICRO using the SPYPOINT app. The SPYPOINT app also allows the user to change settings, monitor camera status, and view images from virtually anywhere in the world. The SPYPOINT LINK-MICRO truly represents the next evolution of efficiency and affordability for cellular trail cameras.
Features
Continuous Mode
Flash Range up 80ft
Includes LIT-10 rechargeable battery pack
Pre-activated SIM card included
Product Information
Color
Height
Length
Width
Memory Card Included
Memory Card Type
Resolution
Memory Card Capacity
IR or Incandescent
Cellular Compatible
Viewing Screen
Flash Range
Photo Stamping
Time & Date, Moon Phase, Temperature
Time Lapse Mode
Audio
Video
Trigger Speed
Multi Shot
Reviews