SmartReloader - S.B.P. Reloading Press VBSR008-4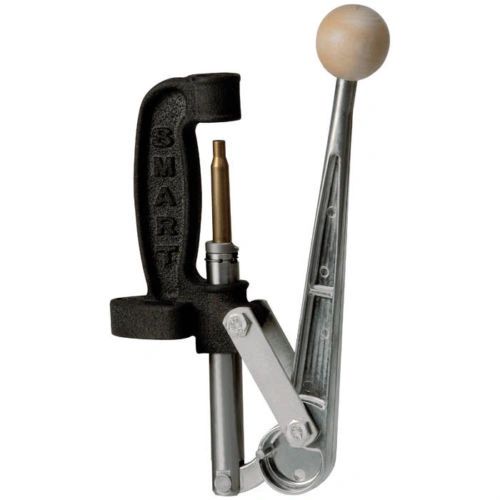 SmartReloader - S.B.P. Reloading Press VBSR008-4
SmartReloader is extremely proud to introduce, for 2010, the Smartreloader S.B.P., the Smallest Biggest Press! This "C" frame press, made all of steel (including the leverage) is the best for decapping cases, resizing casted bullets and even resizing cases. The strong and solid frame of this press does not fear anything! You get a great bargain for an excellent price. A set of dies will cost you more thank the Smallest Biggest Press.

All of SmartReloader products are covered by a 2 year warranty.
The AMW Series is a great durable and compact pocket scale for those seeking an on-the-go high-tech portable scale. The backlit LCD display helps make the numbers viewable and easy to read. The intuitive protective cover provides protection for the scale and the smooth stainless steel weighing surface makes clean up easy.
Durable and compact digital pocket scale for easy portability
Weighs items up to 1000 grams in 0.1 gram increments
Easy-to-read, backlit LCD display; intuitive, flip-open lid protects the smooth, stainless-steel weighing surface
Powered by 2 AAA batteries, a set of which comes included
Backed by a 10-year warranty
Reviews