Smartreloader iSD Automatic Powder Scale & Dispenser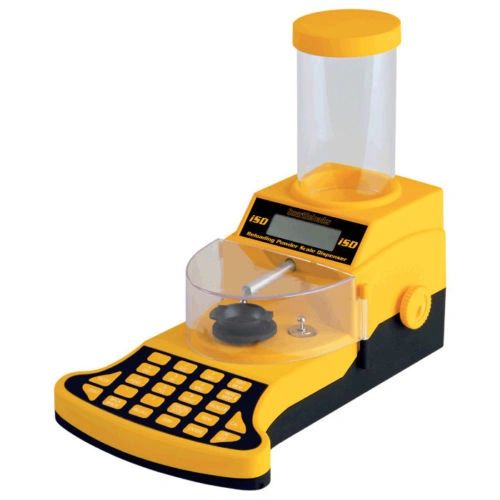 Smartreloader iSD Automatic Powder Scale & Dispenser
Incomparable Speed and Accuracy... a new software studied for reloaders that require extreme accuracy and fast dispensing!
The Smartreloader iSD works with every standard type of smokeless powder. The scale has a maximum capacity of 1.500 grains and has an accuracy of 0.1grains. If you like you can just use it as a scale using the weighing modes available: grams, grains, carats and ounces.
Very easy, fast and accurate calibration with the 2 50 grams weight, the iSD can store up to 50 of your favourite loads. Every load can be recalled at any time and it is stored by name and number so you will decide by yourself how to recall it. The wide display allows also to browse all the loads you stored.
The iSD features an helpful trickle function if you want to accurately dispense few grains.
Thanks to its advanced software you will be able to use it with 110V and 220V power supply. It will be enough you change the plug from European to US type or vice versa.

Reviews