Redding Big Boss Single Stage Press Pro-Pak Kit 40000 Reloading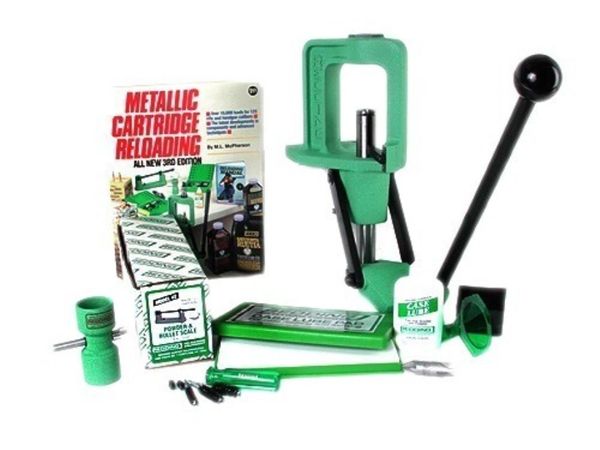 Redding Big Boss Single Stage Press Pro-Pak Kit 40000 Reloading
The Redding Big Boss Single Stage Reloading Press features a heavy duty cast iron frame with a 4-1/2" opening to provide 3-13/16" of stroke and a 1" diameter ram for reloading magnum cartridges. Offset frame and ball handle for ease of operation. Accepts standard 7/8"x14 dies or 1-1/4"x12 dies with bushing removed. "Smart" primer arm and primer catcher included. Dies and shellholder sold separately. Pro-Pak Reloading Kit includes: Big Boss Press, Model 2 Powder and Bullet Scale, powder trickler, case lube pad, case lube, deburring tool, Model 18 Case Preparation Kit (includes plastic accessory handle and all the brushes you need to properly clean fired cases), powder funnel, and Metallic Cartridge Reloading 3rd Edition (load book).
Technical InformationContains:
Big Boss reloading press. Press has a heavier frame and a longer stroke than the Boss press and is designed for reloading magnum cartridges.

Model 2 powder scale.

Powder trickler.

Pad style case lube kit (lube pad and 2 oz of case lube).

Deburring tool.

Model 18 case preparation kit (small tools, brushes and plastic accessory handle for cleaning fired cases before resizing).

Powder funnel.

Hodgdon reloading manual.
Reviews