RCBS Reloader Special-5 Single Stage Press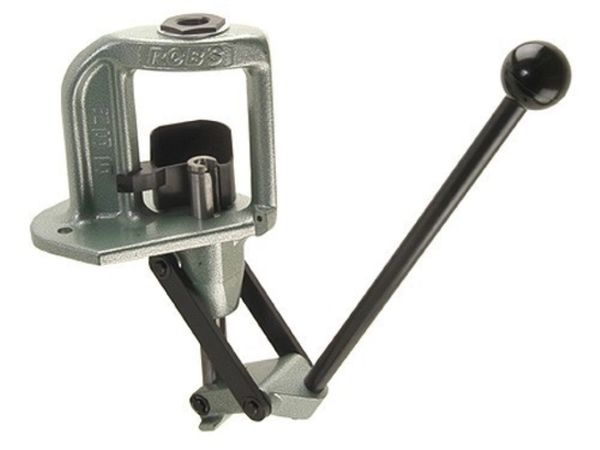 RCBS Reloader Special-5 Single Stage Press
Product Information

The RCBS Reloader Special-5 Single Stage Press is designed for a lifetime of reloading use. It has many desirable features for veteran and novice reloaders alike. These include the 3-3/4" hand clearance, 30 degree opening offset, a primer arm that allows the reloader to prime at the same time the case is being sized and the ability to convert the unit to a progressive press in the future.
Technical Information
Press Type:
Single Stage
Frame Material:
High Strength Aircraft Aluminum
Frame Design:
O-Frame
Frame Offset:
30 degrees
Frame Opening Size:
3-3/4"
Handle Location:
Center
Die Size Accepted:
Standard 7/8"-14 threaded die
Die Bushing Accepted:
No
Die Bushing Brand Used:
N/A
Spent Primer Collection System:
Yes
Ram Stroke:
Ram Diameter:
Priming Feature:
Priming Arm with both large and small primer cups, one bottle of RCBS Case Lube #2
Number of Mounting Holes:
Mounting Hardware Included:
No
Additional Features:
Warranty:
Lifetime warranty for the home reloader, warranty does not cover equipment used for commercial purposes.
Notes:
May be upgraded to a progressive loader with the addition of the Piggyback-3 Conversion Unit (sold separately)
Reviews