Moultrie M-888i Infrared Game Camera 14 MP Mossy Oak Bottomland Camo, MCG-13068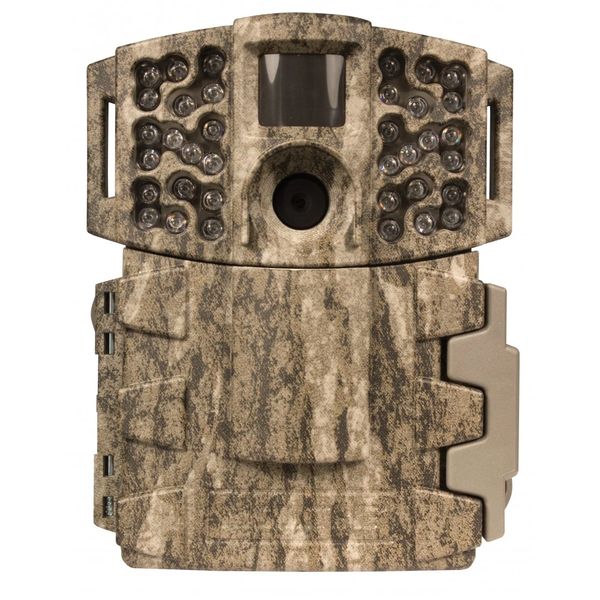 Moultrie M-888i Infrared Game Camera 14 MP Mossy Oak Bottomland Camo, MCG-13068
Boasting 14 megapixels plus the nighttime scouting benefits of iNVISIBLE flash, the M888i is one of Moultrie's most complete offerings, striking the perfect balance between advanced functionality and ease of use. With an exceptionally long battery life and superior resolution, the M-888i captures 17,000 images with just 8 AA batteries - a Moultrie best! A weather-resistant Mossy Oak Bottomland camo case, an integrated LED grid array for improved concealment, and a high-quality, long-lasting IR filter make this model a surefire choice for the avid hunter.
iNVISIBLE INFRARED FLASH - A flash equipped with 36 iNVISIBLE infrared LEDs illuminates game up to 70 feet away in total darkness, without giving away the camera's position.
PHOTO & VIDEO RESOLUTION - Manage image quality and storage with 4 resolution settings, and capture video in 16:9 (HD) aspect ratio.
SPECIAL FEATURES - Multi-shot, time-lapse and hybrid modes (triggered by passive infrared and time lapse) offer hunters total versatility and customizability while reduced motion blur and extended flash range enhance nighttime image clarity.
EXTERIOR - A sturdy case with a weatherproof plastic exterior comes with standard 1/4"-20 bottom tripod mounts and back slots for use with an included nylon strap or Python lock cable (sold separately) for tree mounting. A Python lock-compatible clasp offers added security.
MEMORY CARD COMPATIBILITY - Works with SD/SDHC Class 4 cards or higher and can handle up to 32 GB. Memory cards sold separately.
MANAGED MEMORY - If set to "Overwrite Oldest," the M-888i will erase your oldest photos and videos to free up space for new photos and videos when your memory card reaches full capacity.
BATTERY LIFE - Requires 8 AA batteries. Captures approximately 17,000 images. Actual results may vary.
OTHER POWER SOURCES - Compatible with any Moultrie 12V DC external power source. Camera also supports AC power mode.
Reviews