Leupold LTO Tracker Thermal Imaging Monocular 6X Viewer 172830 REFURBISHED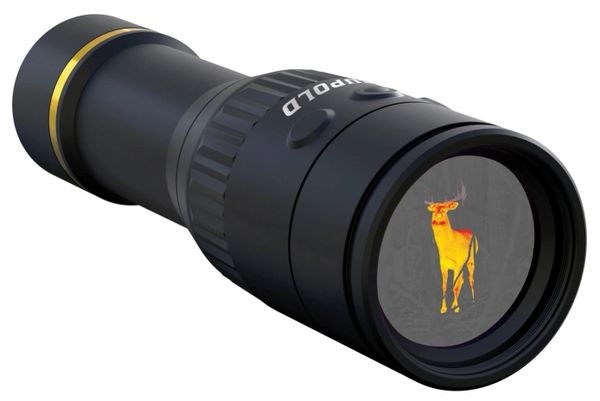 Leupold LTO Tracker Thermal Imaging Monocular 6X Viewer 172830 REFURBISHED
THESE UNITS ARE LIKE BRAND NEW IN MINT CONDITION. THEY HAVE ONLY BEEN USED AS DISPLAYS OR DEMO'S. MOST YOU WILL NEVER TELL THE BOX HAD BEEN OPENED. THEY ALL COME WITH ORIGINAL PACKAGING, MANUAL, NEW BATTERY, ETC...

ALL OF THE UNITS HAVE BEEN FULLY REFURBISHED BY LEUPOLD. THIS MEANS THEY HAVE ALL BEEN SENT BACK TO THE MANUFACTURE TO MAKE CERTAIN THEY ARE IN LIKE NEW CONDITION WITH NO WORKING PROBLEMS. LEUPOLD TEST THEM FOR ANY ERRORS, INCLUDES NEW BATTERY, AND CHECKS ITS OVERALL PERFORMANCE TO MAKE SURE THERE IS ABSOLUTELY NOTHING WRONG WITH THEM.

AGAIN, THESE ARE LIKE NEW, PACKAGING AND ALL. I DON'T BELIEVE MOST WERE EVEN TAKEN OUT OF THE BOX JUST WAS JUST PLACED UNDER A GLASS COUNTER.


Features:
Lightweight, compact design
6x Digital zoom
10 Hours of continuous operation
Effective up to 600 yards
6 Color palettes
User controlled reticle
The Leupold LTO-Tracker thermal viewer allows hunters to get a greater understanding of their surroundings and have greater success recovering game long after the sun goes down. The compact LTO-Tracker is only 5.6 inches long and weighs less than 10 ounces, allowing it to be carried comfortably in a pant pocket. The LTO operates on the easy to find CR123A battery, which delivers 10 hours of continuous operation. Equipped with a 6x digital zoom and 21 degree field of view, this thermal device will detect game up to 600 yards away. The LTO has 6 color palettes to choose from and a user controlled reticle for greater viewing precision.
The Leupold LTO-Tracker is Designed, Machined, and Assembled in the United States and backed by the Leupold 5 Year Electronics Warranty.
Technical Information:
Thermal Sensor: 206 x 156 px
Display: Direct View 1.22″ Round
Display Resolution: 240 x 204 px
Startup Time: < 3 seconds
Reviews