Lee Load-Master Progressive Press (Body)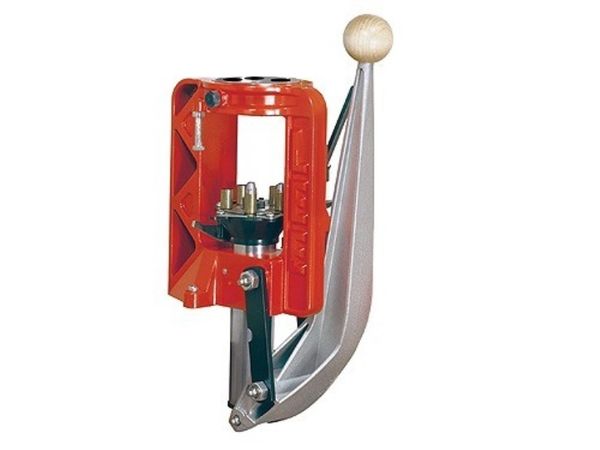 Lee Load-Master Progressive Press (Body)
The Lee Loadmaster Progressive Press reloads both rifle and handgun cartridges with ease and has enough clearance for even the largest magnum rifle cases. It can be used as an automatic indexing progressive press or as a single stage press, and the five stations accept most popular reloading dies. Dies are held by a detachable turret that allows them to be removed and reinserted without adjusting. Dies and shellplates sold separately. This press comes with the press and carrier only.
Technical Information
Press Type:
Progressive Press
Auto Index:
Yes
Number of Stations:
5
Frame Material:
Steel, Cast Aluminum, Polymer
Frame Design:
O-Frame
Frame Offset:
Frame Opening Size:
Handle Location:
Bottom Right
Die Size Accepted:
7/8"-14 Threaded Dies
Die Bushing Accepted:
No, Replaceable Turrets
Die Bushing Brand Used:
N/A
Spent Primer Collection System:
Built In
Ram Stroke:
3-3/4"
Ram Diameter:
1-3/4"
Priming Feature:
Automatic (Sold Separately)
Number of Mounting Holes:
3
Mounting Hardware Included:
Additional Features:
Requires Caliber Specific Shellplates (Sold Separately)
Warranty:
2 Year Unconditional Guarantee
Notes:
Notes:
Reviews