Lee Hand Press Reloading Kit Lee 90180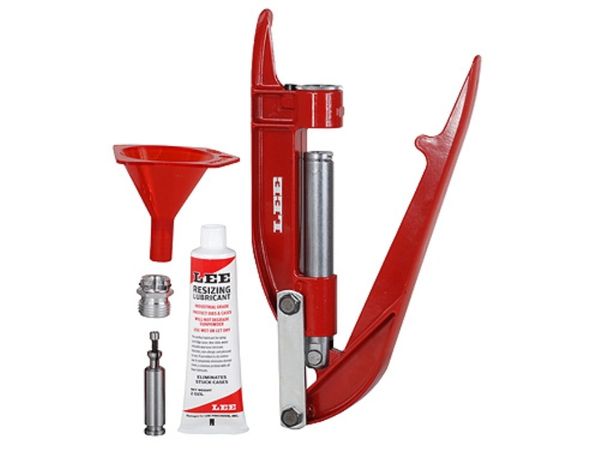 Lee Hand Press Reloading Kit Lee 90180
Product Information

The Lee Breech Lock Hand Press takes all of the great features of the Lee Hand Held Press and adds Lee's convenient Breech Lock System that allows reloaders to quickly change dies without having to readjust dies. A full size hand held reloading press, yet the tool weighs only 1-1/2 lbs and costs so little; reloaders will want more than one. No matter how much reloading equipment a reloader has, it is a really great idea to have a portable hand press. No time is wasted mounting a tool to a work bench. When finished reloading, just pack it all away.
Technical Information
Press Type:
Single Stage Hand Held
Frame Material:
Aluminum
Frame Design:
C-Frame
Frame Offset:
None
Frame Opening Size:
3-1/2"
Handle Location:
Bottom Center
Die Size Accepted:
7/8"-14 Threaded Die
Die Bushing Accepted:
Yes
Die Bushing Brand Used:
Lee Breech Lock
Spent Primer Collection System:
None
Ram Stroke:
Ram Diameter:
Priming Feature:
Ram Priming Unit
Number of Mounting Holes:
N/A
Mounting Hardware Included:
N/A
Kit Includes:
Hand Press, Ram Prime Unit, Powder Funnel, Resizing Lube
Additional Features:
Weighs 1-1/2 pounds
Warranty:
2 Year Unconditional Warrant
Reviews