Lee Deluxe Quick Trim Case Trimmer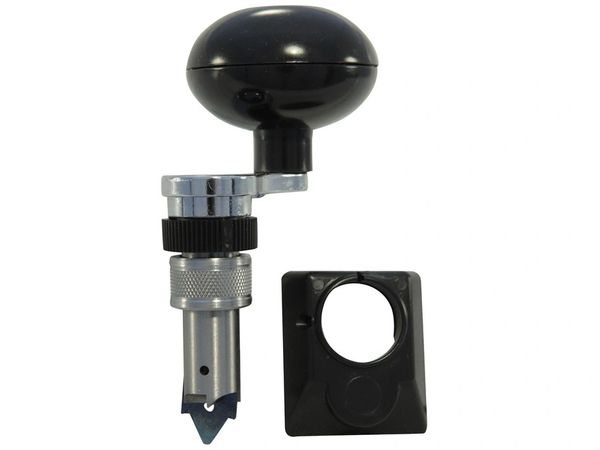 Lee Deluxe Quick Trim Case Trimmer
Product Information
Lee Precision has been producing some of the highest quality reloading equipment for over 50 years. The Lee Deluxe Quick Trim Case Trimmer is the next step in the evolution of quick and accurate case trimming. The Deluxe Quick Trim Case Trimmer quickly and precisely trims brass to the correct length while both chamfering and deburring the case mouth. The great thing about the trimmer is all a reloader has to do is install the correct quick trim die (sold separately), install the trimmer and start trimming brass. The trimmer has a click adjustable stop that allows trim length adjustment in .001" increments and the reloader can shorten cases to a uniform length. Includes a snap on chip catcher.

Technical Information:

Base Length: Not Applicable, Trimmer mounts in a Quick Trim Die (sold separately) which mounts to any reloading press that utilizes standard 7/8"-14 threaded dies.
Material: Steel and Plastic
Collets Used: No, system is press mounted
Collets Included: Not Applicable
Pilots Used: No
Pilots Included: Not Applicable
Features:

Click Adjustable Stop that allows trim length adjustments of .001"
Chip Catcher
Chamfers and Deburrs case mouths
Ability to trim shorter than standard lengths to reduce trimming frequency
Reviews