Lee Collet 2-Die Neck Sizer Set (SELECT CALIBER)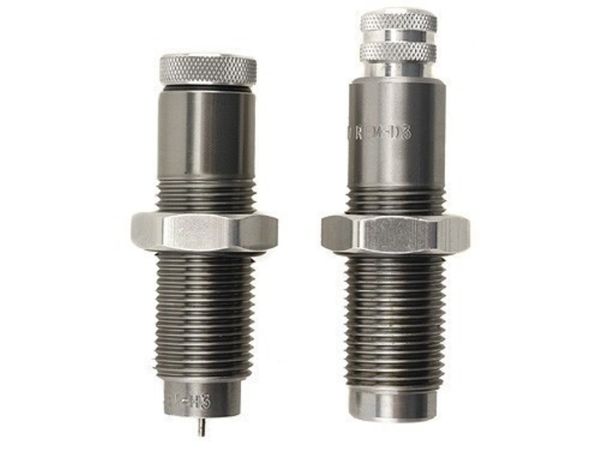 Lee Collet 2-Die Neck Sizer Set (SELECT CALIBER)
Set includes Collet Neck Sizer Die, Bullet Seating Die, Shellholder, Powder Measure, charge table and storage box.. A collet in the sizing die squeezes the case neck against a precision mandrel for a perfect bullet fit with minimum bullet run-out.
Technical InformationMaterial:
Steel
Die Types Included:
Collet Neck Sizer Die (with decapping unit)

Bullet Seater Die

Accessories:

Shellholder

Powder Dipper

Load Data Sheet

Plastic Container

Notes:

Collet neck sizer uses a collet to squeeze the case neck against a mandrel, creating a precisely aligned case neck while reducing runout.

No lubrication necessary when neck sizing only.
Reviews