Lee Auto Prime Hand Priming Tool Shellholder Pack of 11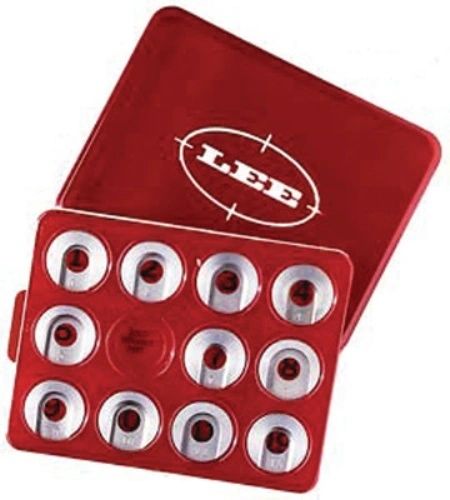 Lee Auto Prime Hand Priming Tool Shellholder Pack of 11
The Lee Auto Prime Hand Priming Tool is a great tool for the handloader wanting to prime each brass case by hand. The Lee Auto Prime utilizes special shellholders that will only fit the Auto Prime, they will not fit in a reloading press. There are twenty different shellholder sizes to suit the needs of all reloaders. Auto Prime Shellholder utilize the same number as Lee Universal Shellholders and will fit the same cartridges.
Technical Information
Notes:
This shellholder kit includes 11 of the most popular shellholders which will work with more than 115 different cartridges. Kit includes shellholders #1, #2, #3, #4, #5, #7, #8, #9, #10, #11 and #19 and come packaged in a plastic storage box with an application chart.
Material:
Hardened Steel
Notes:
Only for use with the Lee Auto Prime, Auto Prime XR and Auto Prime Ergo Prime
Reviews