LaserMax Infrared Micro Rail Mounted Laser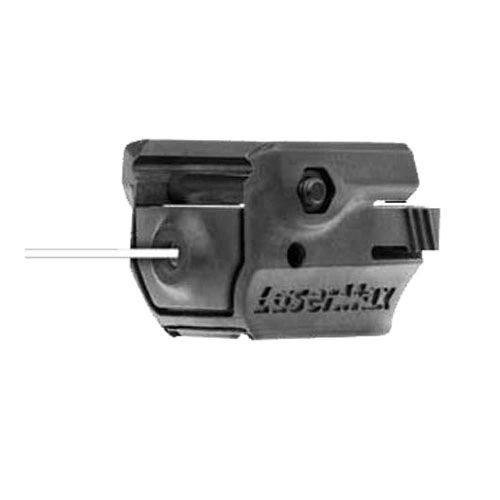 LaserMax Infrared Micro Rail Mounted Laser
Infrared Micro Rail Mounted Laser Description
Less than an inch in length and weighing only half an ounce, Micro is remarkably small yet delivers the strength and durability necessary to withstand the shock of repetitive recoil while holding zero, round after round. Easily installed on any Picatinny or Weaver rail, the contoured profile of the Micro won't snag when holstered or carried in a bag, pocket, or on a belt. Visible only with night vision goggles (NVGs), Micro's bright infrared aiming point gets you on target fast and, with the smallest footprint of any LaserMax, it fits more pistols than any other rail mounted laser offered today.
Boasting over 5 hours of battery life, the Micro features an automatic battery preservation mode that turns the laser off after 10 minutes, safeguarding against unintentional battery drain. An ambidextrous switch enables both left and right-handed shooters to activate the laser with ease. Adjustable windage and elevation allows for precise targeting, and the laser is user-programmable for a constant or high-visibility pulsed laser mode.
Features:
- Fits more firearm models than any other laser
- Ideally suited for the smallest compact and subcompact pistols
- Automatic time-out after 10 minutes prevents inadvertent battery drain
- Ambidextrous TAP ON/TAP OFF switch reinforces safe firearm handling
- Also available in red and green
Specifications:
- Beam: Constant or Pulsing
- Weight: 0.43 oz.
- Wavelength: 850nm(IR)
- Power Outlet: =0.7mW
- Battery Type: One 1/3N Lithium
- Battery Life: 30 Hours Pulse; 15 Continuous
- Accuracy: User Adjustable For Windage & Elevation
Reviews