LaserMax Guide Rod Laser Gen 4 Glock 17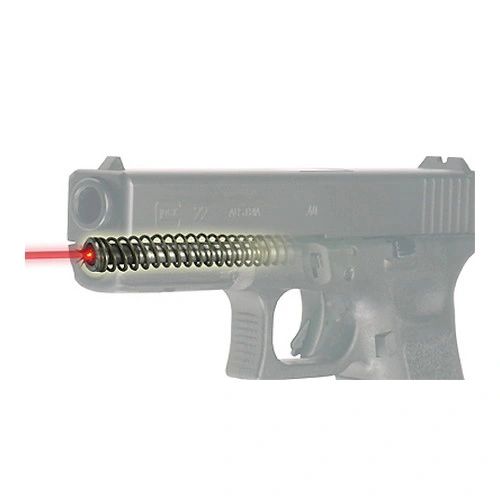 LaserMax Guide Rod Laser Gen 4 Glock 17
Glock 17, for GEN 4 Models Only Description
Keep your holster, keep your tactical lights, keep your favorite grips. LaserMax is the only maker of an internal guide rod laser. Lasermax's patented design has been proven in over 20 years of street and combat experience by SWAT, special forces, federal agencies, presidential security services, and many other armed professionals. Its the most technologically advanced, hardened laser system you can buy.
Specifications:
- Battery Model: LMS-3x393 (readily available silver oxide batteries commonly used in watches)
- Accuracy (20 Yards): 2" POA
- Laser Operating Temperature: 15-120 F
- Wavelength: 635nm (red-orange)
- Power Output: 5mW (brightest available - blinks for highest visibility)
- Spot size: at 7 yds 5/16, spot size at 25 yds 3/4.
- If any firearm has been ported, fluted or compensated either by the original manufacturer or by a gunsmith, LaserMax will NOT guarantee alignment. Custom alignment quotes for firearms may be obtained by calling LaserMax.
- Fits Glock 17 Generation 4
Please Note:
1. Expect to change your batteries once a year with typical usage.
2. Battery operating temperature is 15F-120F
Reviews