Hornady Lock-N-Load Powder Measure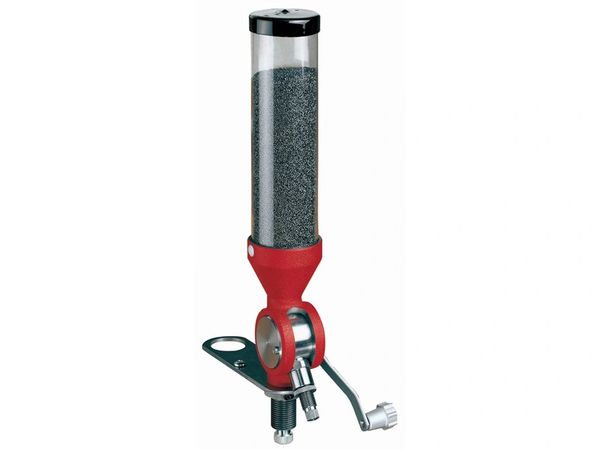 Hornady Lock-N-Load Powder Measure
Product Information
The Hornady Lock-N-Load Powder Measure is loaded with innovative features that serious reloaders demand. The design allows you to change powders and settings with the push of a button. With the proper accessories you can dispense between .5 and 75 grains of powder. The push button release allows you to quickly change metering inserts for predetermined charge weights, so you can switch calibers quickly and easily without the hassle of resetting the measure. The tension on the metering insert is adjustable with an "O" ring that allows a slight amount of tension on the metering insert to make fine, incremental adjustments. The precision tolerance of .002" between the drum and rotor eliminate powder binding between the frame and the drum. Measure comes with small and large drop tubes plus a mounting plate. Measure has standard 7/8"-14 threaded dies.

Technical Information:

Material: Aluminum and Steel Body, Plastic powder hopper
Metering Chamber: Standard rifle, capable of throwing charges from 5-100 grains
Features: Additional metering inserts and rotors (sold separately) to expand the use of the measure
Attachment: Mounting Plate, or Stand (sold separately) that accepts standard 7/8"-14 threads.
Includes: Mounting Plate and Standard Lock-N-Load metering insert
Powder Charge Thrown: 0-75 Grains
Notes: Allows changing powder meters with the push of the release button.

Reviews