Hornady Lock-N-Load 50 BMG Single Stage Press Kit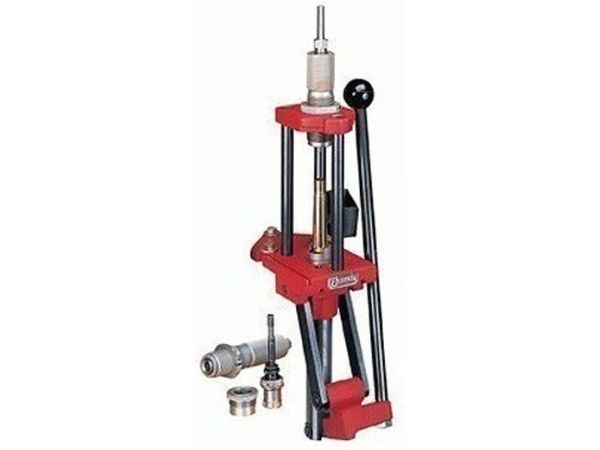 Hornady Lock-N-Load 50 BMG Single Stage Press Kit
The Hornady Lock-N-Load 50 BMG Single Stage Press Kit is a great press kit to get you started loading for your 50 BMG. The press features Hornady's Lock-N-Load technology in the ram. This allows you to prime your cases with the shellholder on the top plate, and then quickly switch back to the die using the Lock-N-Load bushings. The press features extra long clearance, and enough mechanical advantage to get the job done right every time. The presses solid construction will ensure years of reliable use. The Custom Grade New Dimension die set are made from select steel and heat treat to last you a lifetime.
Technical Information
Press Type:
Single Stage
Frame Material:
Cast Alloy
Handle Location:
Bottom Right Hand Side
Die Size Accepted:
1-1/2"-12 threaded dies and 7/8"-14 threaded dies with included adapter
Die Bushing Accepted:
Die Bushing Brand Used:
Spent Primer Collection System:
Ram Stroke:
4-1/2"
Priming Feature:
Ram Prime System Included
Number of Mounting Holes:
3
Mounting Hardware Included:
No
Kit Includes:
Hornady 50 BMG Die Set, Ram Prime System, 7/8"-14 Die Adapter, 50 BMG Shellholder
Additional Features:
Notes:
Shellholder adapter is needed to reload using standard shellholders, sold separately
Warranty:
Lifetime
Reviews