Franklin Armory BFS III Binary Firing System Gen 3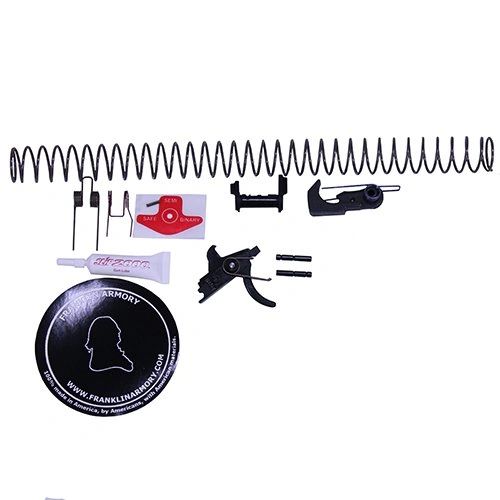 Franklin Armory BFS III Binary Firing System Gen 3

The revolutionary Binary Firing System will be appreciated by three gun competitors, tactical shooters, and recreational enthusiasts. It features a three position selector that allows the user to switch from Mode 1 for Safe, Mode 2 for traditional Semiautomatic Mode, or Mode 3 for Binary Mode. In Binary Mode, the firearm will discharge one round with every function of the trigger whether a pull or a release. A user can negate the round that would otherwise be fired during the release function by simply moving the selector back to Mode 2 and then safely releasing the trigger.

Features:

- Easy drop in installation. No custom fitting.
- Better trigger pull. 4.5 pounds, +-.5 pound
- The release phase now has a positive reset.
- The design eliminates backup disconnector.
- Stronger buffer spring (included) reduces the possibility of hammer follow.

Specifications:

- Works in every AR application: Ar10, AR15, MPX, etc.
- Works in the F17 series in .17 WSM without modification.
- Works on .22LR uppers without modification.
- Works on 9mm uppers without modification.


Reviews