EOTech X320 Compact Thermal Imager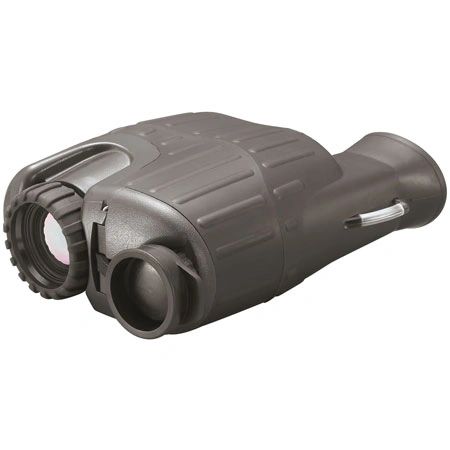 EOTech X320 Compact Thermal Imager
The Model X320™ delivers advanced thermal imaging technology. It's ideal for hunting, surveillance, reconnaissance and first response. The X320 offers greater scene detail with 320 x 240 resolution and features a video port for simultaneous recording. This device is small enough to easily stow in your pocket and provides exceptional clarity, sharpness and overall image quality. It's perfect for challenging weather conditions like dust, smoke or complete darkness.
• Available in either 30 Hz or 9 Hz
• Detects human activity 800 yards away
• 2x, 3x, or 4x zoom
• White hot, black hot and 3 color modes
• Video port for simultaneous recording
• Customizable camera features with provided user interface software
• Up to 6 hours run time with 2 AA lithium batteries (The X320 can operate on Alkaline batteries but performance and battery life may be inconsistent).
Specifications
Length/Width/Height: 5.25" x 4.5" x 2" (13.4 x 11.4 x 5.1 cm)
Weight: 13 oz (381 g)
Pixel Count (Resolution): 320 x 240
Thermal Sensitivity:=40 mK
Field-of-View (Height x Width): 12° x 9°
Battery Power: Two lithium AA batteries
Battery Life-Lithium: 6 hours at 77 ° F (25 ° C)
Operating Temperature: -4 °F to 140 °F (-20 °C to 60 °C)
Waterproof: Submersible to 3 ft. (1 m)
Shockproof: Up to 6 ft. (2 m) drop
Output Format: NTSC on rear outlet jack
Detection Range:735 m
Reviews