Condor QPC-008: Quick Release Plate Carrier with MultiCam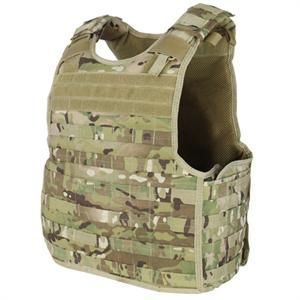 Condor QPC-008: Quick Release Plate Carrier with MultiCam
The Condor Quick Release Plate Carrier is designed to carry both soft armor and plates. It will accept Large BALCS/SPEAR cut soft armor and up to 10.25" x 13.25" plates front and back. The quick release pull can be setup on either left or right shoulder. The QPC also features mesh padding for airflow and padded shoulders for added comfort.


Emergency drag handle
Quick release pull tab
Removable anti-slip padded shoulder pads with hook and loop guides
Adjustable shoulder straps
Release pull adapts to left or right shoulder
Hook and loop webbing
Heavyweight webbing for modular attachments
Padded mesh interior lining
Easy access plate pockets
Internal sleeves for soft armor
Adjustable in girth and height.
Reviews