CCI Blazer Brass 40 S&W 165 gr FMJ Ammunition 50/box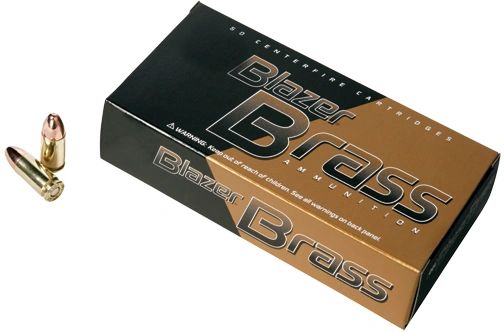 CCI Blazer Brass 40 S&W 165 gr FMJ Ammunition 50/box
| | |
| --- | --- |
| Item Price: | $18.99 |
| Availability: | In Stock |
| Shipping Weight: | 2.11 lbs. |
Due to limited supplies, and high demand this item has a 20 piece maximum order quantity per customer, every 1 day.
Invest in Blazer Brass Ammunition, the most reliable ammo on the market. For years, this company has been trusted as one of the top producers of ammo for competitive shooters and hunters. Nothing says professional shots quite like this brand.
The patented design gives each shooter better target marks, deeper penetration, and overall higher quality performance. The bullets are noncorrosive, so you can leave them in storage for a long duration of time and still have smooth loading and cycling. Watch how much your performance and confidence improves with the right ammo.
Reviews