CATI COATED BODY ARMOR Side Plates 6x8s CURVED AR500 STEEL Level 3 FRAG COATING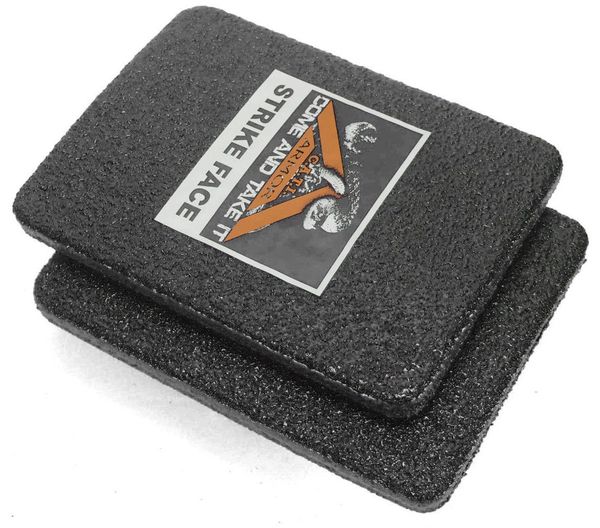 CATI COATED BODY ARMOR Side Plates 6x8s CURVED AR500 STEEL Level 3 FRAG COATING
** This model complies with NIJ Standard-0101.06 for Ballistic Resistance of Body Armor.**
NIJ tested Level III Armor will defeat 6 rifles round shots up to 7.62x51/.308 @ 2780 ft/s @ 15 METERS
"Come and Take It Armor" aka: CATI Armor, is located in the heart of the American Redoubt in North Idaho. Why is that important? The inland Pacific Northwest is home to America's premier armor plate mill, which is our next-door neighbor. Not only are you getting the best possible armor plate manufactured in the country from CATI ARMOR, we're so close we can keep transportation costs to our 5000 square foot facility minimal. This means of course, you get the best quality controlled manufactured plate steel in the United States at the most affordable prices for premium specially formulated AR500 Ballistic Steel. By having such a close working relationship with our mill we are now capable of maintaining our Level 3 steel at an average Brinnell hardness rating of 520.
Some notable aspects of our operation:
-We have redundancy systems: Two heated Graco Reactor Proportioner Systems, Multiple Hydraulic pumps and presses, as well as the all the necessary maintenance related parts and generators to stay running no matter what happens. This is why we keep our lead times down and they stay down, which keeps our Customers and our Dealers fully stocked and protected.
-Our pressing method is based off of a radius cut die-set: In order to preserve the integrity and properties of the armor plate steel, our armor plate steel is pressed in a uniquely designed die-set to have one continuous radius curve. If you see "vertical lines" in our competitor's plates, this is a "press-brake" line bend where the steel is only being bent in multiple tiny lines along the plate. This is an inferior method to bend steel, especially steel for armor applications. These stress lines can work harden the plate enough to become brittle. Not Good.
-Our coating is top tier: Many of our CATI Armor dealers used to be dealers of another manufacturer or even multiple manufacturers. Once they became CATI Armor dealers they've notice their sales of body armor increase. Not only do people find our price points more affordable, is our price points affordable, our lead times are the shortest in the industry. All our dealers also report that our coating just looks far better than anything out there they've seen. Most of the armor sellers on ebay are utilizing a non-heated 2 part room temperature air compressor gun setup to "pray and spray" the plates and sell them to their customers at what would seem like a good deal. If your seller is not utilizing a Polyurea Heated coating system you are getting an inferior product. When our coating hits our plate at 160 degrees at 2500PSI it is tack free in seconds, it does not need to sit for days curing unpredictably. We use only the best Rhino Linings material that is superior to their product line used for truck bed-liners. In contrast our material is specifically designed by Rhino Linings Military R&D for spall and fragmentation mitigation.
1/4 inch LEVEL III Body Armor
1/4 inch Frag Coating

2-Curved 6x8 Side Plates
Reviews