Caldwell Lead Sled DFT - Dual Frame Technology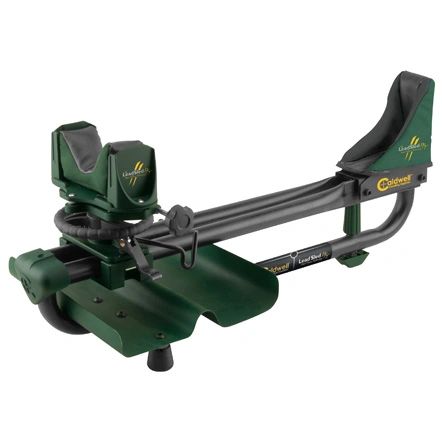 Caldwell Lead Sled DFT - Dual Frame Technology
The best recoil reducing rest in the shooting sports industry just got better!
The original Lead Sled has taken the shooting industry by storm and revolutionized the way shooters approach shooting a firearm with heavy recoil. And now, we have improved the Lead Sled through our dual-frame design, making it even better.
The Lead Sled DFT (Dual-Frame Technology) provides shooters with the industry's best recoil reduction system and the versatility to fit virtually any shotgun or rifle, all built around a precision shooting platform. Whether you are trying to shoot the very tightest possible groups with your rifle or patterning your favorite shotgun, the Lead Sled DFT provides an optimal platform for shooting without nasty recoil.
• Dual frame design disperses recoil energy even better than the original Lead Sled
• Dual frame alignment system adjusts 22" to fit rifles and shotguns of virtually any size
• Extremely fine windage and elevation adjustments with finger tip control
• Improved weight dispersion through our unique baffle and tray system
• Stay in optimal shooting position by making elevation corrections using the rear elevation collar
• Prevent stock shift between shots with the stock-stabilizer rear bag
• Multi-surface rear foot provides correct contact on all shooting surfaces
Reviews