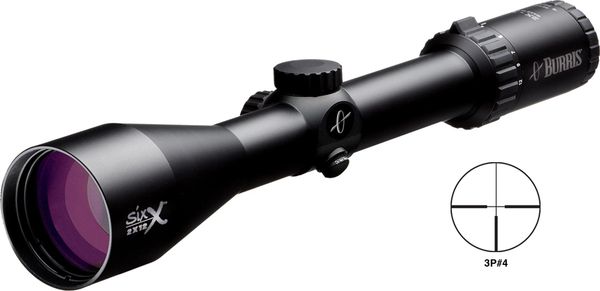 Burris MTAC Rifle Scope
Burris uses lenses with a greater diameter than the competition
"Signature Select" scopes lenses are 40% larger than the competition in 1" tubes
"Fullfield II" lenses are 25% larger than the competition in 1" tubes
Unique Technical Features
The outer tubes & internal components are extremely robust. The adjustment system is:
repeatable
steel on steel
with audible clicks
Double internal spring force. Every Burris scope has it.
Posi-Lock
Posi-Lock is a coil-spring assisted retractable steel post that firmly and & securely locks accuracy into place.
Once the reticle is zeroed, the covering tube (red) replaces the internal spring (green) & locks the inner tube in place.
All scopes have one spring that allows the adjustment of the reticle.
Some of the competition competitors offer a double spring whereas the double spring is the STANDARD for all Burris products.
As an optional, it's possible to have the special Posi-Lock system.
Posi-Lock scopes remain perfectly zeroed year after year even during transportation.
In the closed position, the force of the spring is substituted by the force of the steel post on the internal tube of the scope.
On all rifle scopes:
Each scope is filled and purged at least 24 times with high quality, laboratory grade dry nitrogen. Each nitrogen cycle absorbs airborne and residual surface moisture that is evacuated from the scope
Every scope is individually recoil, water and fogproof tested
Burris uses specially made quad seals to provide double insurance against leakage
Reviews