Burris AR-DBAL - Dual Beam Aiming Laser - Green Laser Black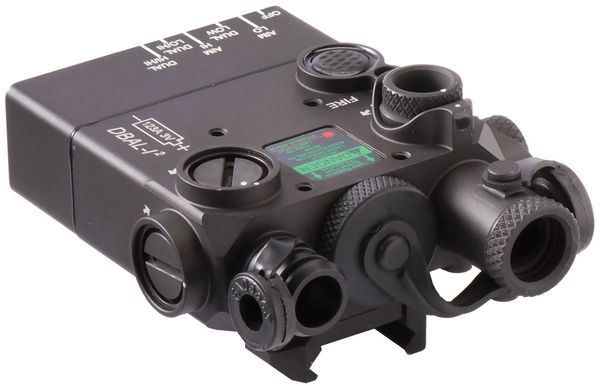 Burris AR-DBAL - Dual Beam Aiming Laser - Green Laser Black
The AR-DBAL (Dual Beam Aiming Laser) provides two aiming lasers – a Class 1 Eye-Safe Infrared (IR) laser pointer, and a Class IIIa Eye-Safe visible laser pointer in your choice of red or green. This versatile laser sighting system gives you options to match your task.

The AR-DBAL functions perfectly in low light conditions and works well with night vision devices. Compact and rugged, it features an aircraft aluminum housing with a Mil-Spec hardcoat anodize that can stand up to anything you throw at it.

Additional Features: High and Low intensity settings; activation/low battery indicator light; adjustable windage and elevation; 7" remote cable pressure pad switch with integrated momentary activation; integrated momentary activation on the unit "Fire" switch.

Laser Type: IR + Visible Green
Laser Class: 1 + Illa
Body Color: Black
Length: 3.7"
Width: 2.75"
Height: 1.15"
Weigth: 7.2 oz
Waterproof Depth: 66 ft.
Battery: CR-123
Battery Life: 5 hrs.
Reviews