GP Automatic Pro Pointer Pinpointer Metal Detector Black (Waterproof)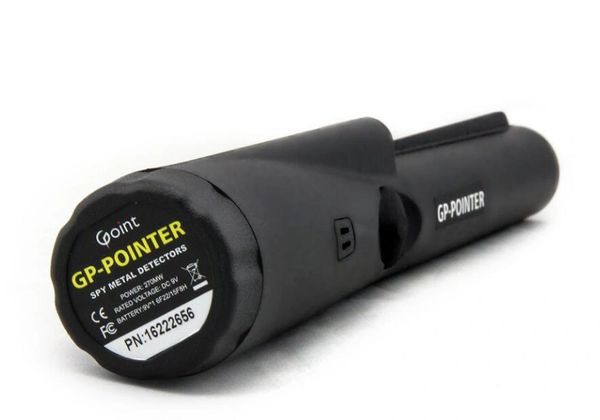 GP Automatic Pro Pointer Pinpointer Metal Detector Black (Waterproof)
Save money!!! Just as good as the name brands!!
High quality GP Pro-Pointer is an essential tool for any serious detectorist. Through our actual test, it works the same or as good as the original detector, please rest assured to these are top quality!
This small, lightweight device employs precision tracking to help speed recovery of finds. It is ideal for recovery of small items in a wide variety of hunting conditions, ranging from highly mineralized ground to saltwater-saturated sand.


It features audible and vibrating alarms to indicate the presence of metal objects. The alarms increase in intensity as the PRO-POINTER is moved closer to the metal target.

Microprocessor circuitry ensures maximum sensitivity and requires no adjustments or fine tuning.


Additional features include a pinpointing tip, side-scanning capability, an LED flashlight to assist with low-light hunting, a woven belt holster for easy portability, and a sifting blade to help scrape away soil during recovery.
The GP Pro-Pointer is also water-resistant, so you can use it in virtually any weather conditions.
This versatile tool can even be used to find metal pipes or detect the nails in wall studs.
Specification:
Brand new and high quality

Operating Temperatures: -35°F (-37°C) to 158°F (70°C)

Operating Frequency: 12 kHz

Water and Dust: Meets IEC 60529; IP 66 standards

Tuning: Automatic

Indicators: Proportional audio/vibration pulse rate

Controls: Power switch

Length: approx. 9"/22.9cm

Diameter: approx. 1.5"/3.8cm

Diameter: approx. 0.87"/2.2cm

Battery: Single 9V ( not included)

Battery Life: Carbon: 16 hours

Alkaline: 30 hours

Rechargeable: 8 hours
Features:
One-Touch Operations

Proportional audio/viration pulse indicates targets

Alarms increase in intensity based on target's proximity

Pinpoint tip detection

360°side-scan detection area

LED light for low light uses

Scraping blade for searching soil

Automatic turning

Portable, durable and easy to use
Package included:
1x Metal Detector

1 x Belt Holster

1 x Lanyard Attachment Clip
Reviews