ATN X-Sight Starter Kit Micro SD External Battery, Stock Pouch, SD & Coil Cord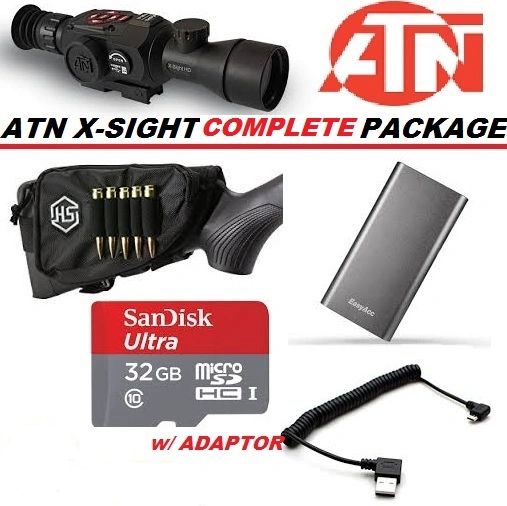 ATN X-Sight Starter Kit Micro SD External Battery, Stock Pouch, SD & Coil Cord
THIS KIT INCLUDES EVERYTHING YOU NEED TO GET YOUR NEW X-SIGHT RUNNING RIGHT OUT OF THE BOX!
THIS KIT IS A MUST IF YOU PLAN ON USING THE SIGHT FOR LONG PERIODS!
KIT INCLUDES:
Stock Pouch (for mounting the battery to the stock)

32 GB Class 10 Micro SD Card w/ ADAPTER (10 Class for super fast downloading)

2 AMP High Quality USB Coil Cord

10,000 mAh External Battery for 20+ hours of use (also has indication lights for battery state as well as a small LED flashlight. Battery pack can also be used for charging other devices like phones, tablets, iPads and more!

Reviews