Whites Coinmaster Metal Detector with Waterproof 9" Spider Search Coil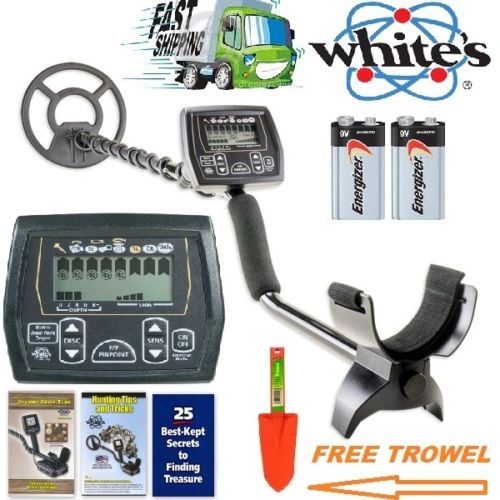 Whites Coinmaster Metal Detector with Waterproof 9" Spider Search Coil
The rugged Coinmaster offers solid performance with features that help you discover coins and jewelry. Target ID shows you the identification of targets as you hunt, so you can see and hear the target, and depth reading helps you know how deep to dig.
This metal detector's Five-Range Discrimination adjusts so you can hear everything or only the signal types you choose. But it's simple to operate so you can spend more time focused on finding treasure and less time on learning how to operate the detector. For a beginning detectorist it's a great first step into the hobby.
At only 2.5 pounds, the Coinmaster is comfortable to use all day with its included pair of 9-volt batteries, and the waterproof 9" Spider Coil is ready for beach exploration.
Free trowel included!!
Reviews